WHAT IS OUR MISSION?
Our mission is to make the most enchanting nature wonders available for all people. Our aim is to offer an easy and safe way to experience the beautiful, peaceful and energizing nature in the most beautiful parts in Finland.
Join on our hikes without previous hiking experience
You don't need any previous hiking experience to participate in our hikes, not even hiking gear – as long as you only have suitable footwear, we will provide you with the other gear for the hike
The majority of our hikes follows the marked routes in national parks, but we also have destinations which are rarely used – on summer, but especially on winter time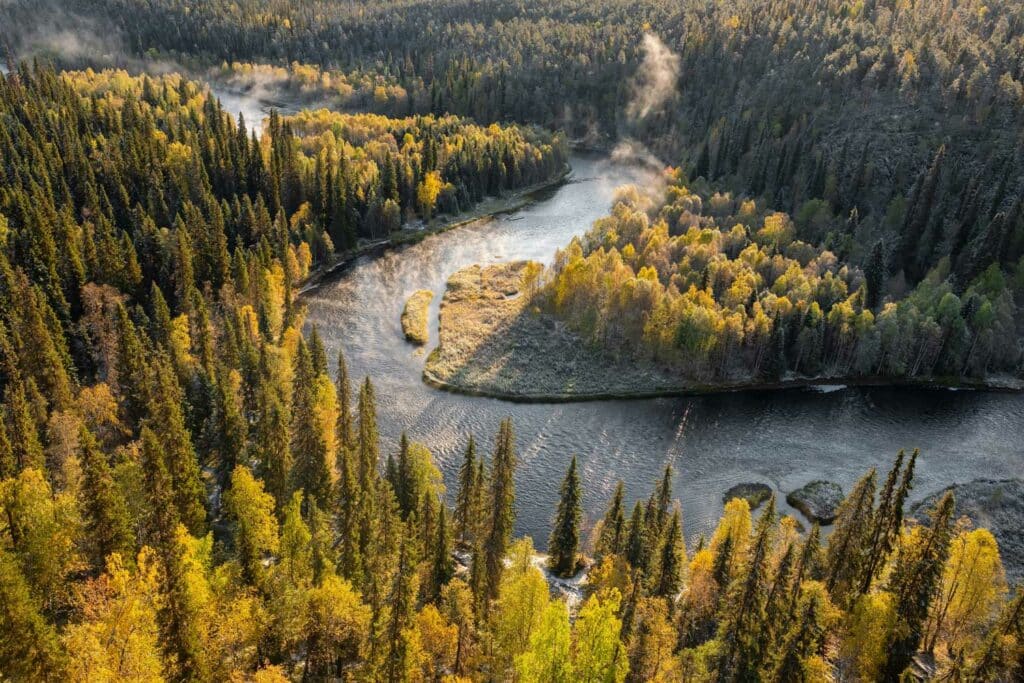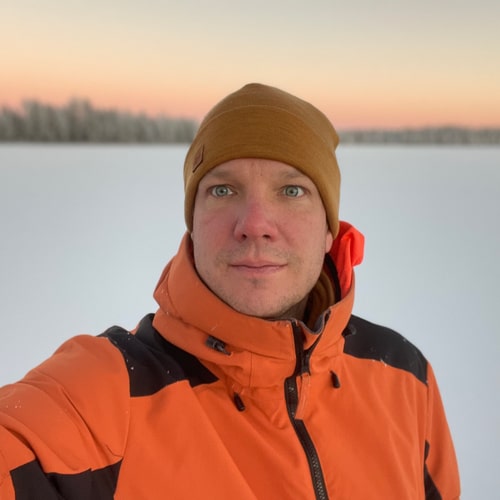 Tommi
Hiking has been my hobby since I was a small boy scout. I've been more or less active ever since. The final step towards being a wilderness guide started in the course organized by Porta Arctica. The course was for getting prepared for a hike on Svalbard on 2019. I remember thinking in the midnight sun on my polar bear watch duty that this is so cool and I really love being out there in the wilderness.
Right away I also booked long hike in Greenland, on Artic Circle Trail. Due to Covid-19 next hikes were to breathtaking destinations in Finland in Hossa, Oulanka and Riisitunturi national parks as well as other regions in Lapland.
In 2022, we went hiking in the Handangervidda National Park in Norway – after the hike, we found the place of our dreams in northern Kuusamo, which luckily we were able to acquire
In the same year, the main hike was on Akshayuk Pass on Baffin Island in Canada. During this two week hike, many new ideas came up and the road to entrepreneurship began. Likewise, I started also studying to be a certified wilderness guide to strengthen my own skills and that is the path I am on.
I want to offer all of you the same experiences in nature that I have experienced myself. Similarly, on our hikes we also practice hiking skills – who knows where this will lead to for you!
SUSTAINABLE TRAVELLING IS OUR MAIN GUIDELINE
We are a participant in the Parks & Wildlife Finland program. We follow all Parks & Wildlife Finland sustainable travelling principles as well as Outdoor Etiquette when operating in National Parks.
We also follow the Leave no Trace principles to minimize impact on outdoor activities
Plan ahead and prepare
Travel & camp on durable surfaces
Dispose of waste properly
Leave what you find
Minimize campfire impacts
Respect wildlife
Be considerate of others