FLY FISHING ON MOST BEAUTIFUL STREAMS IN FINLAND
Have you already started your fly fishing hobby and you already know the basics of the fly fishing – basic forward cast, roll cast, float flies and streamers?
Are you eager to become a more skilled fly fisher? Do you want to learn more about fly fishing, understand fish behavior and improve your ability to catch more fish?
If your answers is yes, we have the course for you! During the nine hours, you will learn to understand the behavior of the fish and the basics of nymph fishing, Did you also know that nymph fishing is popular within the competitions as well?
After the course, you will be an even more skilled fisherman and catch more fish. Based on our previous experience, we believe that you will literally be hooked on your new way of fishing.
Our courses take place at the famous Kiveskoski in Kitkajoki, where there are guaranteed to be many fish; beautiful graylings, probably some trout too.
In the course, you will learn the theory of nymph fishing, receive individual practical guidance and get to try out your new skills. We fish with respect for nature and responsibly.
The course can be attended by any fisherman who has mastered the basics of fly fishing, who knows how to swim and is over 15 years old. You need your own fishing and wading gear, the guide will bring flies for nymph fishing if you can't find them in your box.
If you need more details, please use our contact form, email or WhatsApp to ask any questions regarding the course, schedules, necessary equipment and other details.
NOTE! We also organize fishing experiences for small groups to other great fishing locations in Kuusamo! Let us know your wishes and we will make those come true!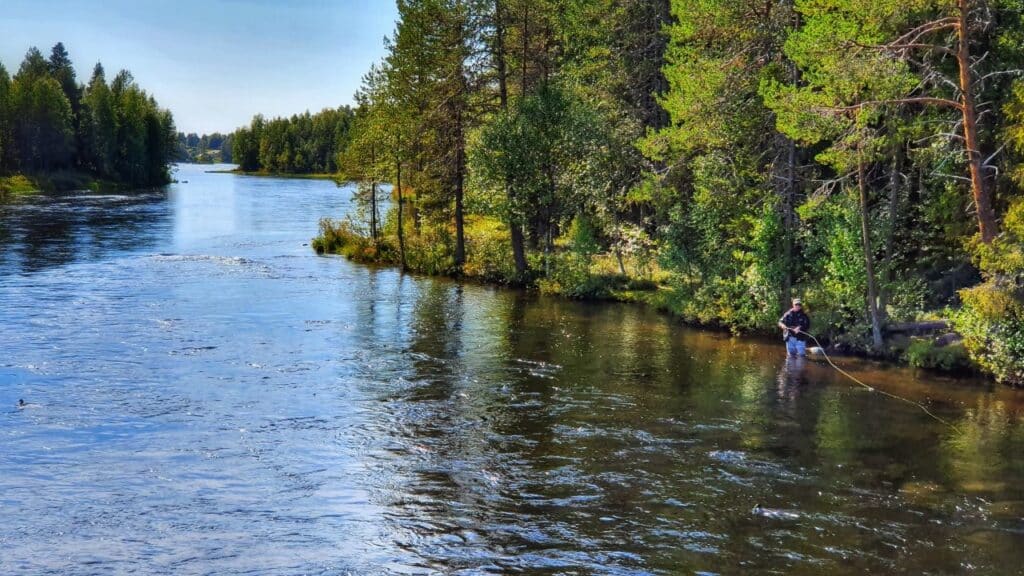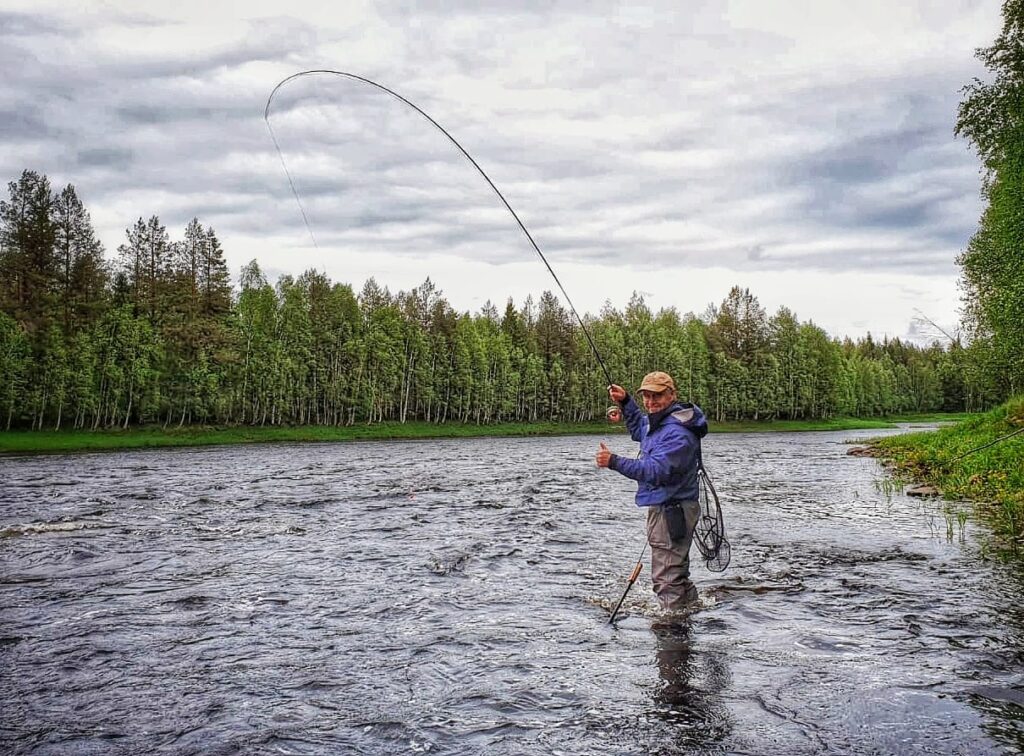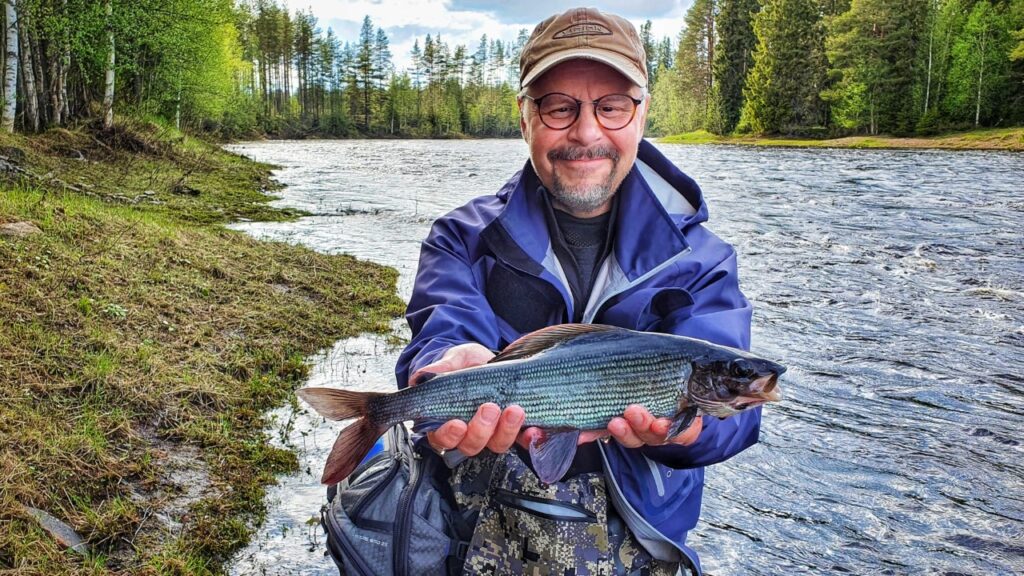 GUIDE
Jussi Lähdesmäki is our guide for this fly fishing experience. He also is our guide for other fishing experiences both summer and winter time.
Jussi is a very experienced fly fisherman who has turned his hobby into a job for himself. He has been fishing in the rivers of Kuusamo since 1998 and specializes in grayling and large trout fishing. He has been fishing for salmon in Teno and in Finnmark in Norway since the early 1990s.
Jussi has coach and guide training and is known as an uncompromisingly safe, motivating, knowledgeable and entertaining guide.
Jussi has Travel Industry Safety Pass and Water Rescue Training.
CONTACT US!
Do you have any questions? If yes, please fill in the form and we will get back to you as soon as possible. You can also send us an email to info@oulangantaika.fi or WhatsApp us in +358405900001.