Oulangan Taika
ENCHANTING NATURE WONDERS IN Kuusamo, Posio, Salla AND Hossa REGION!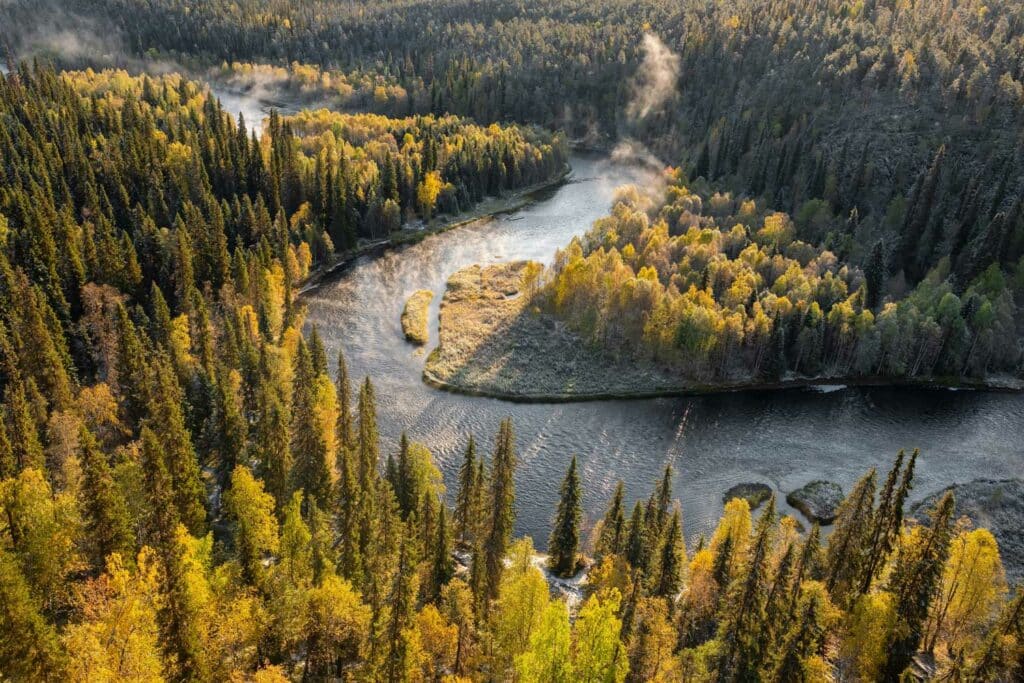 OULANKA | KUUSAMO | SALLA | POSIO | HOSSA
Refresh yourself in nature and experience the most beautiful regions in Finland
We offer you enchanting nature experiences in the area of Kuusamo, Posio, Salla and Hossa! You will enjoy Finland'sm the most beautiful scenery with us, either on self-guided hike, in a small guided group or on a private customized excursion – you decide, we will make it happen!
GUIDED HIKES
We are organizing guided hikes to the most popular hiking trail in FInland – Karhunkierros, as well as other trails in the region. Our hikes offer a full hiking experience including hiking gear and food as well as local wilderness guide with you.
SELF-GUIDED HIKES
Do you prefer hiking on your own? Would you like to experience the most famous hiking trail in Finland, Karhunkierros, on your own? We know the trail inside out. With our Self-guided hikes, we offer you the necessary hiking gear, a map with recommended places to stay, route descriptions with tips and, if you wish, food, transportation from and to the route.
DAY Hikes
Join us on a day hike trip to Riisitunturi, Korouoma valley, Oulanka canyon or some other destinations Our tours always include transportation from the Ruka area to the destination and back, as well as a meal in the heart of nature!
HIKING GEAR RENTAL
We have high-quality hiking gear rental. You can rent full hiking gear package for your hike from us. Easy and practical. We only rent the gear that we are using on our own hikes. You can also include full food packages and cooking gas in the package.
Blog
Read our BLOG for latest news as well as great tips for hiking!