WINTER WONDERLAND EXPERIENCES – BOOK YOUR OWN!
Are you tired of rain and the grey days?
Could you see yourself in the nature like in the pictures?
Think of breathing and feeling the nature and all energy you will get?
Winter wonderland is out there and waiting for you!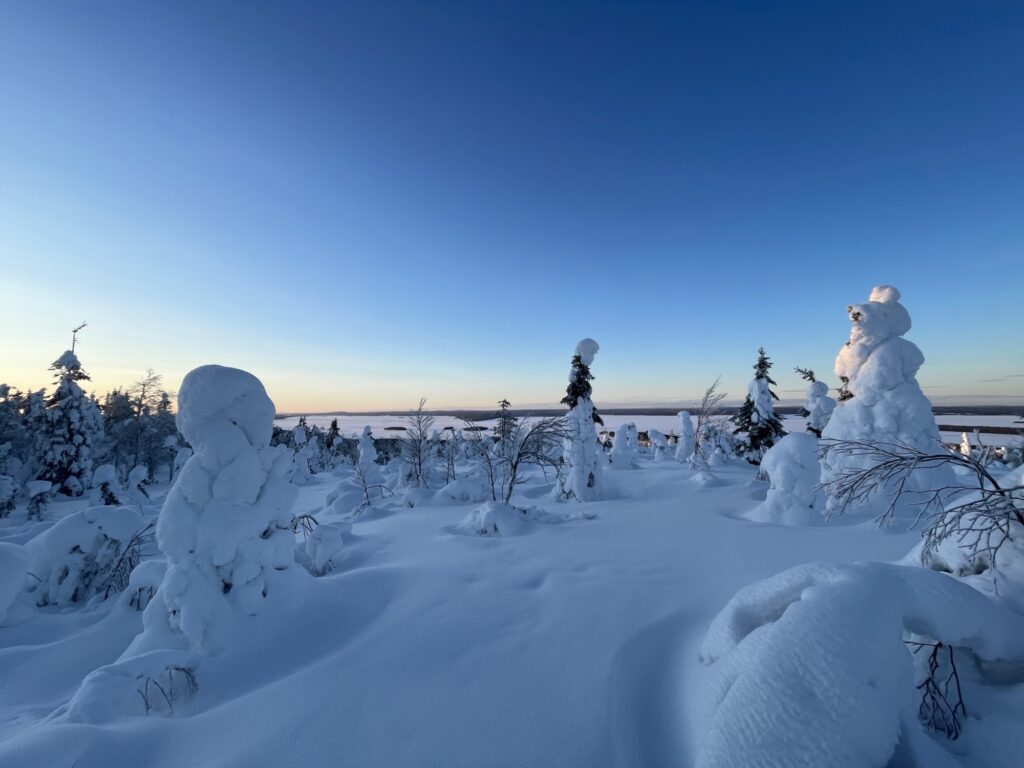 You still have time to book your own winter wonderland experience! It is the day to remember and collect unforgettable memories! We still have availability for snowshoes and skinbased skiing day trips in Kuusamo, Posio and Salla.
What type of winter wonderland experiences we have?
We organize all our experiences for private groups of 2-6 persons. We prefer to take you in to the nature with snowshoes or skinbased skies.
Our destinations are well known places like Riisitunturi and Myllykoski, but we also have our jewels, hidden gems on the region.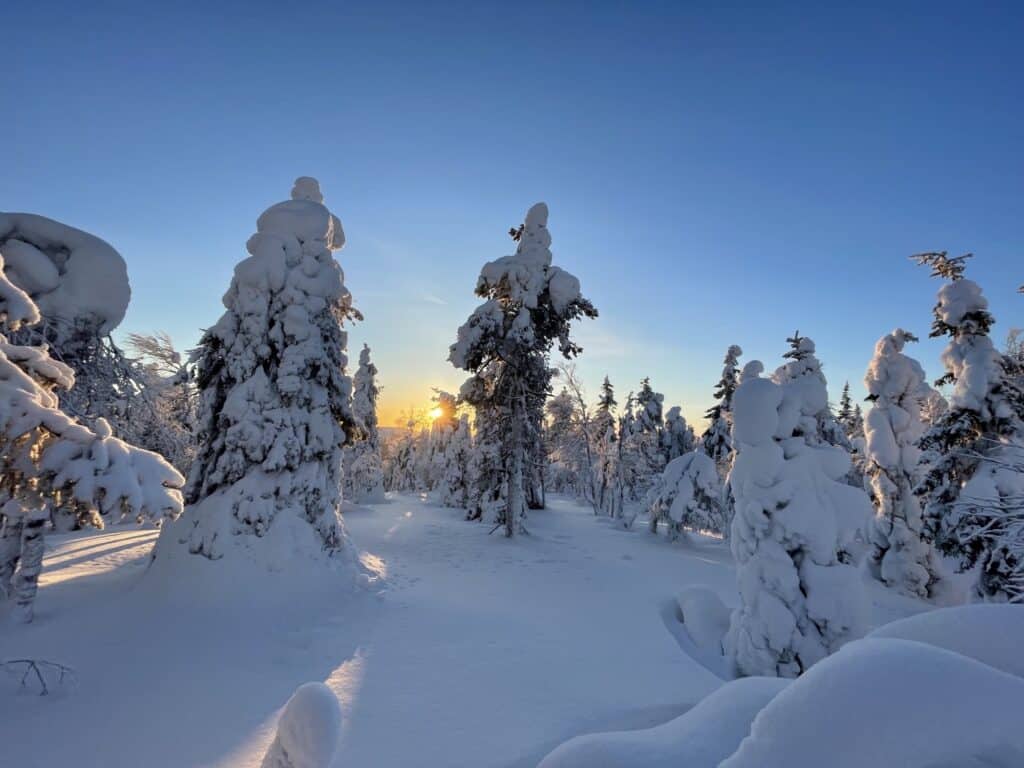 If you let us to decide, we will take you in the places which are not too crowded so you can enjoy the peaceful nature!
For Winter Wonderland experiences we always prefer snowshoes and skinbased skies which allows us to go away from the most commonly used trails – respecting the nature.
Outside of the trails we will discover breathtaking views and focus on the peaceful nature!
Definitely worth of joining us on our winter wonderland day trips!
What is included on your trip?
All our trips includes the transportation from your accommodation to the nature wonders. Usually we start on the morning and drive to our destination of the day..
When we arrive to the destination, we will go through how to use the gear before heading to the nature. We will enjoy the nature around 1,5 – 2 hours prior heading to fireplace for lunch and hot drinks.
On lunch we will have local food from Savukoski, MettänMaku, is our preferred choice on the lunch. In addition to this we will prepare hot drinks before heading the second part of the nature experience.
On afternoon we will spend around 2 hours in the nature. We will admire the breathtaking views, take photos and collect unforgettable memories to takeaway with us before heading to the transportation. Finally, we will take you back to your accommodation.
Our trips includes also all the gear – snowshoes or skinbased skies – so you don't need bring your own gear. Also you will get drinking water bottle and day backpack for the trip. Of course the lunch and hot drinks are included.

All you need is the suitable clothing for outdoor activities!
how i can book my experience?
Contact us with feedback form, email us (info@oulangantaika.fi) or WhatsApp us (+358405900001). You can also use our social media messaging options.

We will great a trip of your dreams! You can ask also accommodation options or multiday activities with the accommodation included!