KARHUNKIERROS SHORT ROUTE
On this hike, you will experience the best views and scenery of the Karhunkierros in a compact package
DETAILS
The duration is 2 nights (3 days) and the length is 50 kilometers. On this hike, we will hike part of the route from Ristikallio to Juuma.
The night before the hike, we gather and spend the evening together at the premises of Ruva Holiday (Sallantie 203, Kuusamo). You can leave your car at the accommodation while hiking. Transportation from Juuma to the accommodation after the hike is included in the price. You can also request other transportation options in Kuusamo and Ruka regions.
During the evening, we go through the gear, pack the backpacks and go through the hike in more detail, without forgetting important safety instructions. In the morning we enjoy a nutritious breakfast, fill our hot water bottles with coffee and prepare for the day.
After breakfast, we have transportation to the starting point of the hike, Ristikallio starting point, where we start our hike in Oulanka National Park.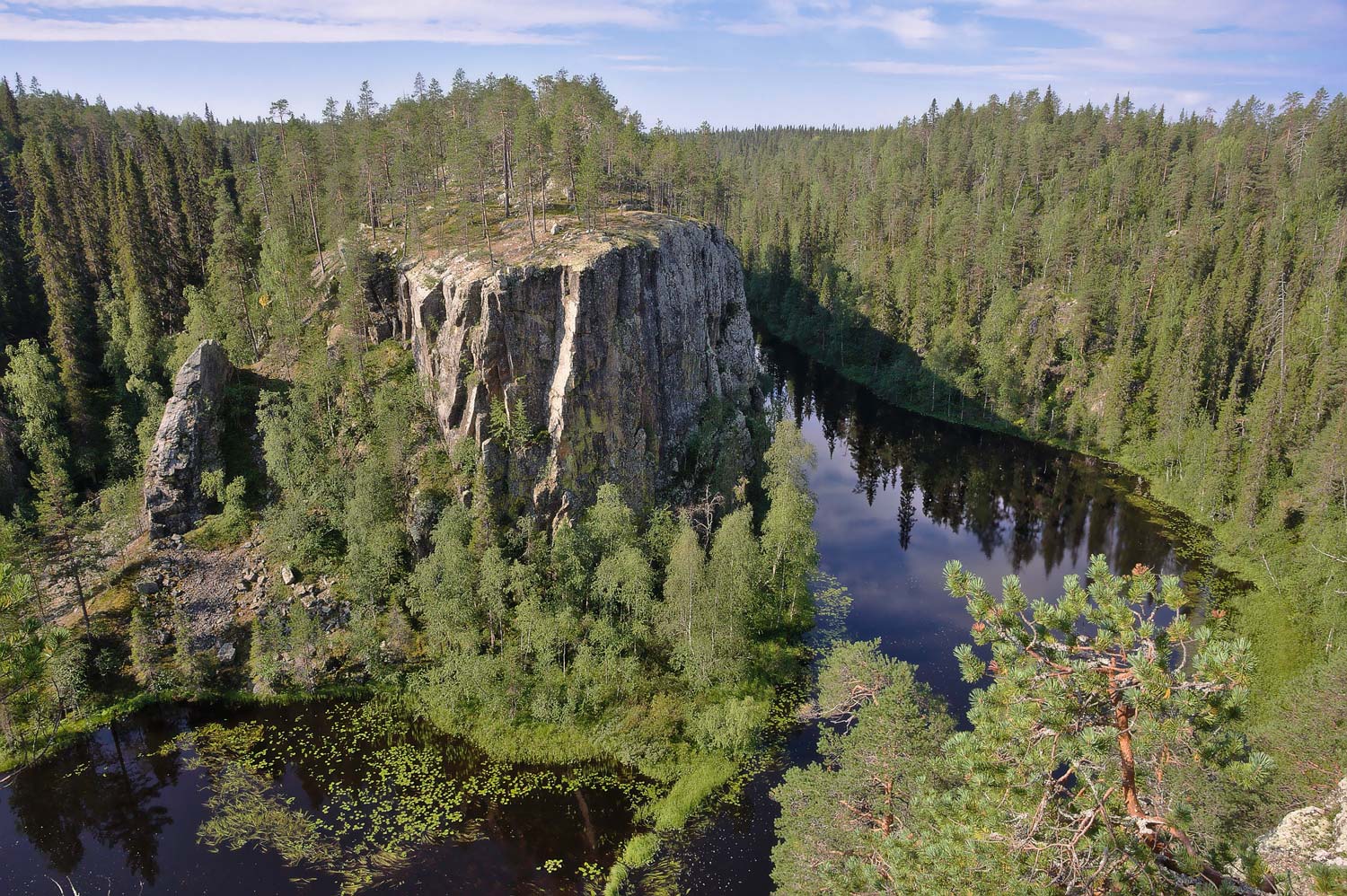 Preliminary Schedule
We start with breakfast and just after it we have transportation to Ristikallio starting point
Day 1 we will hike about 18 kilometers to the Oulanka Camping.
In the morning we pack up the camp and set off for the day towards Jussinkämppä, where the distance is about 17 kilometers.
The terrain is mostly easy to navigate. We hike to Oulanka Nature Center, after which it's Kiutaköngäs, which is a breathtaking experience formed by rapids and waterfalls about 200 meters long. We continue a little further to the Merenoja shelter, where we take a lunch break.
After lunch we will continue hiking along the banks of the Oulanka river. We get to admire amazing views of the slowly flowing Oulanka river and sand dunes.
We pass Kulmakkopuro and hike along Kulmakkovaara to Jussinkämä, where we camp for the last night.
In the morning of the third day, we set up camp and will head towards Juma. The total hiking distance for the day is about 15 kilometers.
We hike towards the shore of Kitkajoki and take a short break at the Ylikota shelter after about five kilometers. We continue along the Kitkajoki valley and admire Pähkanänkallio on the way. We leave the Kitkajoki valley and continue towards Harrisuvanto, where we take a lunch break.
After lunch, we go to Jyrävä waterfall, from where we end our hike to Juuma via Aallokkoski and Myllykoski.
There is transport from Juuma to the departure point or alternatively to Ruka.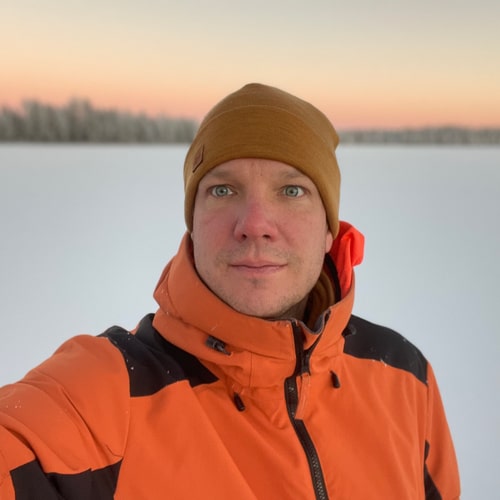 YOUR GUIDE
Your guide on these hikes is Tommi Kallberg – Oulangan Taika Oy:n founder and experienced in hiking on artic area as well as on this route.
CONTACT US!
Do you have any questions? If yes, please fill in the form and we will get back to you as soon as possible. You can also send us an email to info@oulangantaika.fi or WhatsApp us in +358405900001.